Protected areas are divided into different categories on the basis of what is to be protected and how strictly. In Norway we distinguish between national parks, landscape protection areas, nature reserves, biotope protection areas, and marine protection areas. Several coral reefs are also protected against bottom trawling.
The Norwegian right to roam allows people to move freely about in such protected areas, but certain locations may prohibit entry during given periods, such as during nesting and breeding. Every protected area has its own protection regulation.
National parks
National parks are large swaths of nature with distinctive or representative ecosystems. They can also be landscapes that are unspoilt by major human activity. Norway has established national parks both on its mainland and in the Arctic archipelago of Svalbard. The large protected areas ensure that the interaction in nature is not disrupted. They are a vital part of the efforts to prevent flora and fauna from becoming extinct.
Svalbard contains seven national parks that all lie on the coast. In mainland Norway, most of the national parks are inland or in the mountains, though some do extend all the way down to the sea, such as Lomsdal-Visten National Park in Nordland and Seiland National Park in Finnmark.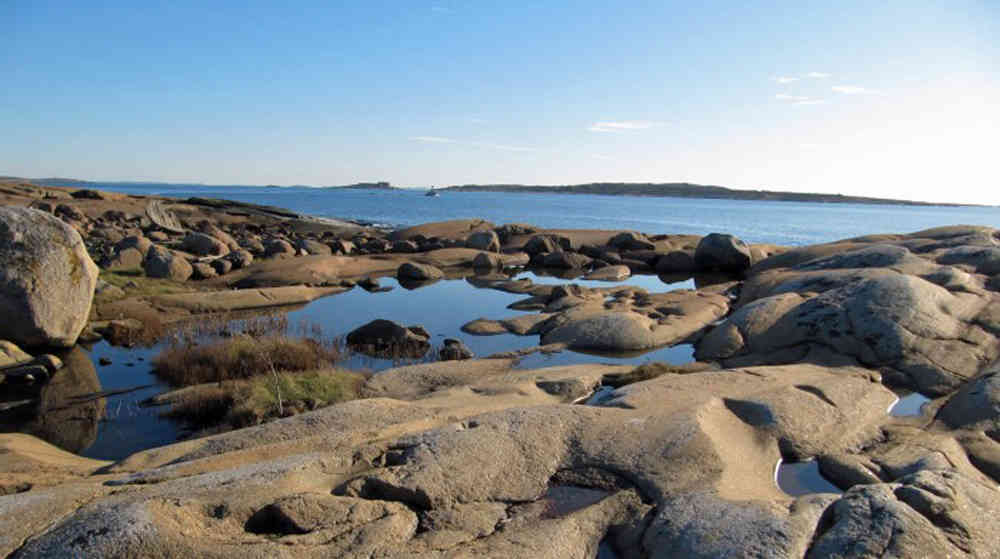 Ytre Hvaler National Park was established in 2009 as the first national park to also include underwater areas. Most of Ytre Hvaler National Park consists of the seabed. With soft-bottom environments, abundant kelp forests, and corals, the park features a complete underwater ecosystem. Ytre Hvaler National Park borders on Sweden's Kosterhavet National Park, which was established at the same time. Four years later, in 2013, Færder National Park was founded on the other side of the Oslofjord. Most of this national park also includes underwater areas.
As of 2014, there are thirty-seven national parks in mainland Norway and seven in Svalbard.
Landscape protection areas
Landscape protection areas are natural or cultural landscapes of great ecological or cultural value. They can also provide richly rewarding experiences. Also cultural relics that enhance the landscape's distinctiveness are incorporated in such areas. This form of protection is often used to conserve cultural landscapes that are being used. A key objective of landscape protection areas is to conserve the look and experience of the landscape.
Coastal landscapes that are protected in this way include Oksøy-Ryvingen between Kristiansand and Mandal; the Jæren beaches; Sør-Smøla in Møre og Romsdal; the Røst Islands in Nordland; Nordkvaløya-Rebbenesøya in Troms; and the Lyngen Alps.
As of 2014, there are 201 landscape protection areas in mainland Norway.
Nature reserves
Nature reserves are the strictest form of protected area pursuant to the Nature Diversity Act. These are areas that contain threatened, rare, or vulnerable nature, represent a certain type of nature, have a particular value for biodiversity, contain a particular geological feature, or have a particular scientific value.
Facts:
The Norwegian government and the Storting (the Norwegian parliament) establish the framework for protecting nature in Norway. The Norwegian Environment Agency, the county governors, and the governor of Svalbard are responsible for carrying out the protection work on the basis of the Nature Diversity Act and the Svalbard Environmental Protection Act. Norway, including Svalbard, contains around 2,700 protected nature areas.
The Norwegian Environment Agency's nature database includes maps showing the location of these protected areas. The database includes links to information on each of the protected areas. This information includes links to the Lovdata website and the individual protection regulations for the given areas:
Information from Statistics Norway on the protected areas (in Norwegian)
Many nature reserves are small, such as the seabird reserves along the coast. Nature reserves are much larger in Svalbard and Jan Mayen. The entire eastern half of Svalbard is a nature reserve.
As of 2014, there are 2,107 nature reserves in mainland Norway. There are twenty-two nature reserves in Svalbard and Jan Mayen.
Biotope protection areas
Biotope protection safeguards the habitats of certain animal species or plants. They are the so-called ecological function areas for one or more species. Typically, such areas are used for spawning, rearing, wandering/migrating, grazing, hibernating, moulting, courting/mating, or nesting.
Typical biotope protection areas along the coast are bird sanctuaries, such as islands and skerries, where people are not allowed to disembark during the mating season. There are no statistics on the number of biotope protection areas.
Marine protection areas
Marine protection areas are established in order to conserve marine values, or such values that are ecological necessities for terrestrial species. The criteria for establishing marine protection areas are the same as those for nature reserves.
In addition, marine protection areas can be established in order to conserve distinctive or representative ecosystems that are unspoilt by major human activity. They can also be established to conserve ecological function areas for one or more species. The protection can encompass the seabed, water columns, or the surface, or a combination thereof.
The following three marine protection areas, all established on 21 June 2013, were the first such areas to be founded in Norway:
• The Framvaren Marine Protection Area in Vest-Agder. The area's chemical properties makes it a highly interesting area to study scientifically.
• The Tauterryggen Marine Protection Area in Nord-Trøndelag. This includes the second-most shallow coral reef yet discovered that is built up of lophelia pertusa, a species of cold-water coral.
• The Saltstraumen Marine Protection Area in Nordland. This includes the Saltstraumen itself, which is considered to be the strongest tidal current in the world.
The Norwegian Environment Agency is working to establish five other such areas: Skarnsundet and Borgenfjorden in Nord-Trøndelag; Røberg and Gaulosen in Sør-Trøndelag; and Jærkysten in Rogaland.
Protected coral areas
There are thousands of coral reefs in Norway. Not all the individual reefs have been plotted on maps but have been collocated in areas that can be called coral fields. For example, the coral field officially known as Trænarevet includes almost 1,500 individual reefs.

In order to protect coral reefs, a ban on bottom trawling has been established in the following nine areas that contain coral reefs: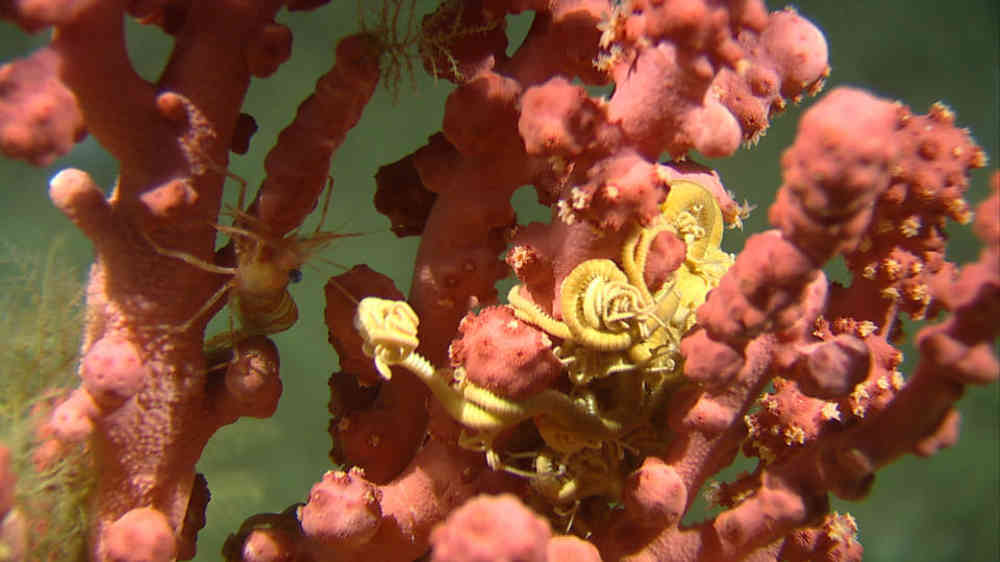 The coral northwest of Sørøya in Finnmark
Trænarevet off the coast of Nordland
Røstrevet off the coast of Nordland
Iverryggen off the coast of Nord-Trøndelag
Sularevet off the coast of Sør-Trøndelag
Breisunddjupet off the coast of Møre og Romsdal
Tisler off the coast of Østfold
Fjellknausene off the coast of Østfold
Rauerfjorden off the coast of Østfold
The protection is pursuant to the Regulations on Ocean Fishing, ch. 13 ("Protection of Coral Reefs").
Other forms of protection
Previously, also other forms of protection were used, such as natural heritage sites, areas where species were protected, and biotope protection pursuant to the Wildlife Act.