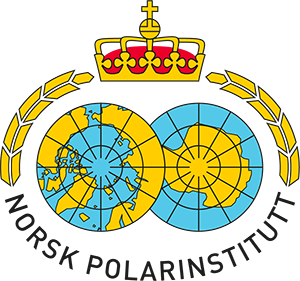 The Norwegian Polar Institute
The Norwegian Polar Institute amasses knowledge on the peculiarities of sea conditions in the polar oceans, their role in climate and climate change, and how variations in the sea and changes in ocean climate may affect sea life. A warmer Arctic affects wildlife and the environment associated with the sea. The Institute researches species that are particularly vulnerable to climate change, especially those that depend on ice for their survival.
The Barents Sea:
· The Institute's researchers are studying ecosystems, birds and mammals and the sea ice in the Barents Sea region, and the Institute's environmental managers have been active in the development and implementation of the management plan for the Barents Sea.
· The Institute has contributed to the development of the monitoring system for the Barents Sea through work on individual indicators, including the development of indicators for the effects of climate change in the waters around Svalbard.
· The Institute has headed the academic forum for the Barents Sea - Lofoten and participated in the academic forum for the Norwegian Sea, and has developed significant system and academic expertise related to holistic marine management that is used actively in other national processes and international cooperation such as the environmental cooperation with Russia and in the working groups of the Arctic Council.
· Norwegian-Russian cooperation on the marine environment is a website that provides first-hand knowledge on the environment in the Norwegian and Russian sectors of the Barents Sea. The website is a collaboration between Norwegian and Russian management and research institutions, and the Norwegian Polar Institute heads the project on the Norwegian side.
The Norwegian Polar Institute has been involved in the BarentsWatch project from the beginning and is one of its initiators.